Travalo Excel travel perfumes in Romania

Articles, Blog, Brands, Products, Travalo

Tags: Travalo, Travalo Excel, travel perfumes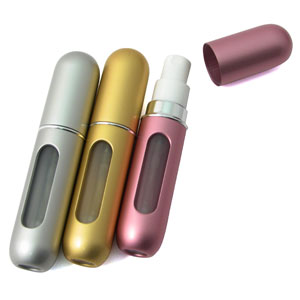 We just found out from one of our customers, that we are among the very few companies, if not the only one, delivering the leading brand of travel size perfumes: Travalo. We are always happy to be praised by our customers, and we hope that the New Year will bring both to us and our customers many more happy discoveries like this one.
Make sure to check out the entire range of products we deliver on the dedicated Travalo Parfumuri page.

No comments yet.
Leave a comment
You must be logged in to post a comment.